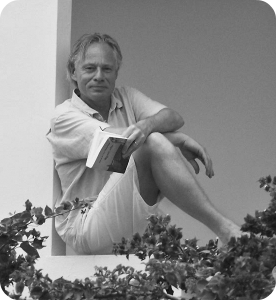 After studying social sciences (drs.) and philosophy at the University of Groningen, I first followed an extensive 'retraining' as an 'assistant-to-the-manager' at VNO/De Baak and then organisational studies at the Open University. After that, I received solid practical lessons in my work, in various presidencies and in municipal politics as a chairman of a political group.
Life has taught me a lot. So have my studies and work experiences in business, consultancy and government. I have come to see working together in any form of organisation as living together in 'Houses of Togetherness™'. Organisations and partnerships, people who work together in a project, also 'live' in such a House. It is my motivation to work on getting and keeping these Houses in order.
Why am I doing all this? Because I want to contribute to working people having a joyful and adventurous (working) life. Fussiness and an unpleasant working atmosphere stand in the way of this. That is why I study and work on working together.
My greatest life lesson? In the end, working together is about will, i.e. the question of whether you want to have dealings with each other (permanently), form a (working) community and are prepared to build bridges on both sides.